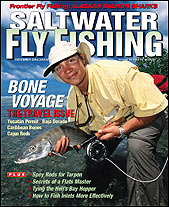 From my earliest memories as a child, fishing has been a part of my life. I first picked up a fly rod around the age of 10. My Grandfather taught me how to make my first casts on the small mountain streams of Pennsylvania. I caught my first Steelhead at the age of 13; it was a chromer from the rapids in the St. Mary's River in Sault Ste. Marie, Ontario. That one single fish would lead to many problems in the future. I caught the Steelhead bug. I have chased and caught these fish in every Great Lake state and Canada. Pursuing the elusive Steelhead had caused me to miss and fail MANY college classes!

I was lucky enough to spend the first half of my life in the Cleveland area, fishing inland lakes, ponds and rivers. The last half of my life was spent in the beautiful state of Michigan. Chasing trout, steelhead and salmon and the great hatches associated with various rivers in Northern Michigan. I would guide Ohioans in Northern Michigan and would guide Michiganders on "Steelhead Alley". (Just in case you are wondering, I am a DIE HARD Buckeye fan)

My fishing adventures have taken me all over the United States and the world. From fresh to saltwater, I have done it. My passion for Fly Fishing is second to none. I look forward to the opportunity to share my experience and knowledge with you on the water.
Thanks,
James Kyle
Owner